Lance Corporal Ty Lewis Hart was one of the marines involved in the tragic helo crash off the coast of Oahu on January 14, 2016. He is survived by his wife of 7 months (Hanna), his mom (Trina), dad (Mike), and brothers (Greg and Alan).
Ty lived a fun-filled life to match his personality. He went skydiving, he loved going to Lake Shasta for the family vacations, he was a daredevil on water skis, inner tubes, snowboards, quads, and more. In high school, Ty shined bright as a star athlete on the football, wrestling, track and cheerleading teams. In his younger years, he studied Shao-Lin Kempo and excelled to the rank of Green Belt. If you ask anyone who knew him, they would tell you that Ty was confident, stubborn, and hard working. Anything he put his mind to, he could accomplish. What we will miss most is his big smile, the one he always wore.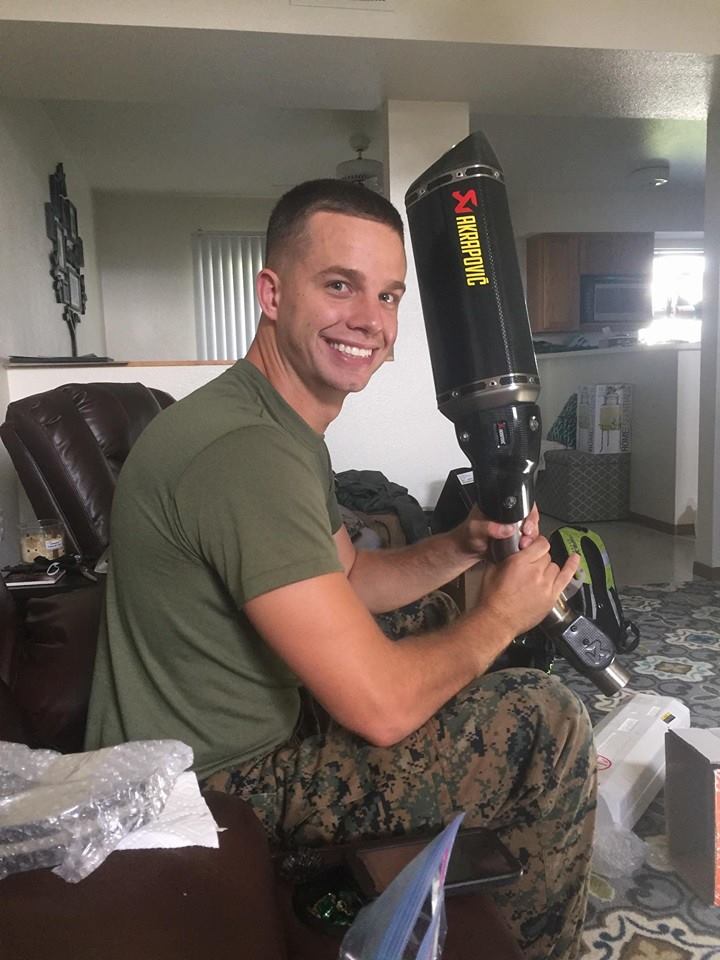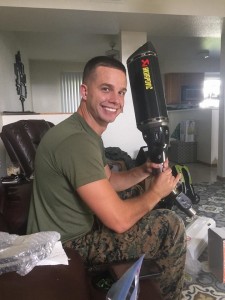 From Trina, Ty's mother –
"Ty was a dedicated athlete, and we were fortunate to be able to provide for all his equipment needs. We'd like to use all donations to provide those opportunities to someone else who, like Ty, loves and lives sports.
We'd like to provide athletes who are in need with a new pair of wrestling shoes, or football players with concussion-reducing helmets, or give someone the opportunity to learn the Martial Arts. Those who cannot afford the fee to participate on a team, we want to help.  We will not discriminate based on the sport or the school, because that isn't something Ty would want. While we are Eagles at heart, every high school student deserves to have an equal opportunity to play the sport that their heart is in.
Every scholarship donation we are able to make because of you will be made in Ty's honor, because this is something he would have loved to do."
What originally started as a GoFundMe page has evolved into a non-profit scholarship opportunity for high school student athletes.  The Ty Hart Memorial Scholarship was founded by family and friends in an effort to help keep Ty's memory alive.  The response from the Stayton and surrounding communities has been overwhelming and to say we are thankful for everyone that has reached out or donated seems too small a word.  Thank you from the bottom of our hearts for helping to keep Lance Corporal Ty Hart's memory alive!